The Sino-Pack & PACKINNO2018
The Sino-Pack & PACKINNO2018
"Smart packaging opens the future"
Welcome to the 25th anniversary of the celebration of wisdom 4.0.
During the 12th five-year plan period, the packaging industry ADAPTS to the new normal of economic development and maintains the momentum of healthy, rapid and sustainable development. 2018 is the 25th anniversary of sino-pack. After 24 years, with the influence of the exhibition, internationalization, branding and professional degree recognised by the height of the exhibitors and visitors and exhibitors from all the guests, and also among China's most large-scale international packaging exhibition.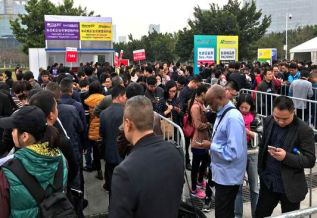 The 25th China international packaging industry exhibition.( Sino-Pack2018) will be held again from March 10 to 12, 2018, Guangzhou • China import and export commodities fair exhibition hall A (1.1/2.1/1.2/2.2).During the same period, China (Guangzhou) international packaging products exhibition (for short: PACKINNO2018) is "green". The theme of innovation is to create a model of Asian packaging products and provide excellent business platform for customers at home and abroad.
【Sino-Pack 2018】Uncover more bright spots ahead of time
Bright spots one:25th Anniversary Convention Pazhou pavilion A district, the global automation domain intelligent packaging big coffee gathering.
Sino-Pack2018 is expected to exceed 48000 square meters, more than 680 exhibitors from 22 countries and regions, the overall layout is more adapt to changes in the market, comprehensive, covering food, beverage, dairy, cosmetics/cosmetic, medicine, health products, electronics/electrical appliances, electrical business/logistics and other fields, for the people, such as high-end professional buyers, buyers, distributors, provide packaging complete industry chain business platform, the exhibition will bring the audience a new experience and upgrade.

【Sino-Pack】as China's leaders, the intelligent packaging star international exhibitors to debut in 2017: ABB), FANUC, KUKA, NACHI, proud, battery, guangzhou CNC, tech-long, Germany, sichuan, guangzhou and sail, Beijing software robots, SRT&ISUNG, etc; Comprehensive packaging elite: ou hua, gu qi, hua lian machinery, huituo, jiangsu Tom, guangdong, yilong, etc. In 2018, we will go one step further and provide a richer one-stop shopping platform for all sectors of the industry!
Bright spots two:The four major theme zones optimize and upgrade the one-stop shopping platform.
The exhibition optimizes the four theme exhibition areas including intelligent packaging, logistics packaging, integrated packaging and food packaging. We will fully display one-stop packaging solution, and further extend to food processing and logistics.
Bright spots three:In the age of e-commerce, the integration of intelligent logistics.
The blueprint of Chinese wisdom is gradually entering the enterprise, and the intelligent production and logistics system will become the heavy head of enterprise mechanical production. Rui ask SWISSLOG bring PowerStore tray shuttle car system for the first time in the Sino - Pack2017 】 【 exhibition, guangzhou jia teng is brought in 2016 won the Oscar award for the world's design - the red dot design award AGV magnetic navigation, unique to the audience the feeling experience and intelligence. More logistics packaging industry giants such as APOLLO, CSI, runtuo, SCHMALZ and deep blue have all gathered on the sino-pack platform to push intelligent logistics to another peak.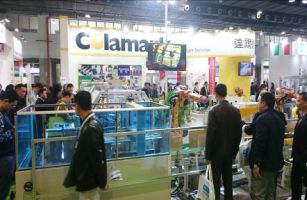 Bright spots four:The demand for Food Packaging is growing, and [Food Packaging] has attracted much attention.
The technological change and innovation of food processing and packaging technology have greatly promoted consumers' desire for consumption and led to the economic development of related industries. Sino - Pack2018 will, as always, in the end user, on the basis of industry segments, regional advantages, for analyzing large middle and small scale food manufacturers demand for food packaging, food processing equipment, strive to put more exhibitors participating interest maximization. Related exhibitors, such as Dajiaer,dasenchangkong, Ming yu, ruiji jinhong, pei xin, deval, central Asia and so on.
We hereby sincerely invite you and your company representatives to visit our booth at The Sino-Pack & PACKINNO2018 from Mar.10th to 12th 2018.
We're one of the manufacturers specialized in non-metal testing machine.The products are uesd for plastic and plastic packing .
It would be a great pleasure to meet you at the exhibition.We expect to establish long-term business relations with your company in future.
Exhibition Center : Pazhou pavilion A district
Booth Number : 2.1L22(G-K2.1)
Date : Mar 10th to 12th 2018
Get the latest price? We'll respond as soon as possible(within 12 hours)