>
>
>
Dumbbell sample milling machine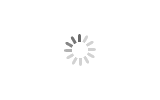 Dumbbell sample milling machine
Brand :XIANGLI
Product origin :China
Delivery time :10 days
Supply capacity :1000
Product parameter
Maximum thickness of the system:60mm
Power: AC220V 50Hz
Modeling based on user needs another match
Application
Dumbbell sample milling machine for the preparation of prototype dumbbells rigid nonmetal materials,Can preparation GB/ T1040 and GB/T18804.1, GB/T8804.2 standard patterns spline and others referred by customers.
Product advantage
Dumbbell sample milling machine is simple in structure,easy operation,Noise is small, etc.
Maintain
1. Open the machines everyday periodically.
2. Operated by the specialist.
3. Dumbbell sample milling machine and accessories must be deposit in the dry environment.
4. After testing the accessories should be added wiping grease rust, and remove the rust great before test.
5. When the test finished, the power should be closed to avoid any accident.
Certificate



Get the latest price? We'll respond as soon as possible(within 12 hours)