>
>
>
Fire testing chamber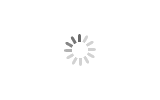 Fire testing chamber
Brand :XIANGLI
Product origin :China
Delivery time :10 days
Supply capacity :1000
Product parameter
Single-chip microcomputer control, automatic storage and read the test data, automatic timer, and automatic ignition.
Time of fire Bunsen can be choose are 10S ,12S and 30S, accuracy + 0.2 S, events, police remind when withdrew.
Bunsen burner lumen: 9.5mm±0.3mm
In the Bunsen burner can tilt: Within the 0-4.5degree
Bunsen blue flame height: 15mm-45mm can adjust arbitrarily, equipped with flame height gauge.
The sample holder maximum clamping thickness: ≤13mm
The sample holder vertical distance adjustment:≤100mm
The sample holder horizontal distance adjustment:≤70mm
The sample holder can level 90. away.
The sample holder with textile.
Flammable gas:Methane, natural gas, liquefied petroleum gas, gas.
Sample size:


Long
Wide
High
Each group of quantity


UnitsMM


Horizontal method
125±5
13.0±0.3
3.0±0.2
3(Roots)
Vertical method
125±5
13.0±0.3
3.0±0.2
5(Roots)
Application
On the horizontal and vertical direction with small sample placed flaming fire point and then determined the flame burning is burn and no flame combustion time and burning length and burning rate.
Product advantage
Fire testing chamber complies with the standards:GB/T2408-1996, GB/T5455-85, GB/T2408-80, GB/T4609-84.
Maintain
1. Open the machines everyday periodically.
2. Operated by the specialist.
3. Fire testing chamber and accessories must be deposit in the dry environment.
4. After testing the accessories should be added wiping grease rust, and remove the rust great before test.
5. When the test finished, the power should be closed to avoid any accident.
Certificate



Get the latest price? We'll respond as soon as possible(within 12 hours)