>
>
>
Lab horizontal injection molding machine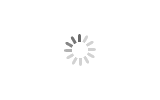 Lab horizontal injection molding machine
Brand :XIANGLI
Product origin :China
Delivery time :10 days
Supply capacity :1000
Description
Optimum designed double-toggle five-joint clamping machinery has functions such as large open stroke,efficient and reliable movement. Lab horizontal injection molding machine multi-eject functions with pressure,speed,position and delay time adjustable are suitable for various molding conditions. In addition,we can deploy multi-servo moulding device according to the requirement of the user.
Features
Lab horizontal injection molding machine advanced technology, high efficiency, energy saving, safety and reliability, high economical benefit, etc.
Parameter
NAME OF ITEM
Unit

GZ-30
INJECTION DEVICE
Screw Diameter

mm

28
Ratio between length and diameter or screw
l/d
1:15
Theoretical injection volume
cm3


Injection weight (ps)
g/oz
50
Injection rate
g/s
10
Plasticizing capacity
g/s
5
Injection pressure
Mpa
16
Screw Speed Max
rpm
2
MATCHED MOLDS DEVICE
Mold clamping force
KN
30
Slippage mold journey
mm
150
Space length of pull rod
mm
250
Max Mold Height
mm
300
Min Mold Height
mm
120
Ejector Stoke
mm
50
Ejector Force
KN
100
Number of ejector rod
1
OTHERS
Pressure of hydraulic system
Mpa
21
Power of motor
kw
3
Heating power
kw
2
Hopper capacity
kg
5
Oil tank capacity
L
30
Machine Dimensions(LXWXH)
m
2*0.6*0.8
Machine Weight
t
0.6
Maintain
1. Open the machines everyday periodically.
2. Operated by the specialist.
3. Lab horizontal injection molding machine and accessories must be deposit in the dry environment.
4. After testing the accessories should be added wiping grease rust, and remove the rust great before test.
5. When the test finished, the power should be closed to avoid any accident.
Certificate



Get the latest price? We'll respond as soon as possible(within 12 hours)