>
>
>
Microcomputer spring testing machine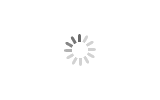 Microcomputer spring testing machine
Brand :XIANGLI
Product origin :China
Delivery time :10 days
Supply capacity :1000
Product specification
Microcomputer spring testing machine is made according to the national standard. It can be used to test and analyze the parameters like tension, compression, relation of deformation and force, and spring stiffness of extension spring, compression spring, disc spring, tower spring, retainer, die springs and other precision spring tension.
Feature
1. Computer control, real-time dynamic display of the load, displacement, deformation, test speed and test curve.
2. Automatically stop, reach the set value or when the spring deformed the machine will automatically stop.
3. Automatic calculate the test results, and the test report can be compile and also can add the LOGO.
4. Microcomputer spring testing machine small size, nice design, high accuracy, can be use to test the tiny range spring.
5. Protection system, such as electronic limit protection force value, overload protection.
6. High standard configuration, the servo motor and ball screw drive system, high-precision force, force sensors, force measurement system.
Maintain
1. Open the machines everyday periodically.
2. Operated by the specialist.
3. Microcomputer spring testing machine and accessories must be deposit in the dry environment.
4. After testing the accessories should be added wiping grease rust, and remove the rust great before test.
5. When the test finished, the power should be closed to avoid any accident.
Certificate



Get the latest price? We'll respond as soon as possible(within 12 hours)