>
>
>
UV weather resistance test chamber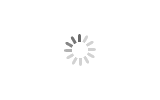 UV weather resistance test chamber
Brand :XIANGLI
Product origin :China
Delivery time :10 days
Supply capacity :1000
Product parameter
1. Type: ZN--P
2. Temperature range: R·T+10℃~70℃
3. Humidity range:≥90%R·H
4. Distance from light to the center: 70mm
5. Center distance between sample and light: 50±3 mm
6. Wavelength: 280~400nm
7. Irradiance: 1000uw/cm2
8. Size of the working room: 450×1170×500 mm
9. Size of the outline: 530×1370×1350 mm
10. Light, condensation and spray cycle are adjustable.
Application
1. UV weather resistance test chamber has become the world standard for laboratory test.
2. Reproduction the damage of sun, rain and dew to the material fast and truly. Just need several days or few weeks, this UV can reproduction the damage that taking place in the outdoor for several months or few years. Included: fade, change color, brightness down, powder, crack, blur, embrittlement, strength loss and oxidation.
3. UV weather resistance test chamber widely used in paint ink paint, resins, plastics, printing and packaging, adhesives, auto industry, cosmetics, metals, electronics, electroplating, medicine and etc.
Product advantage
1. UV weather resistance test chamber meets the standard of ISO,ASTM,DIN,JIS,SAE,BS,ANSI,GM,U.S. GOVT.
2. Thousands of UV have been used in the world.
3. The reliable test data of aging make the accurate relevance forecast to the weathering (aging) of the product, and also contribute to the formulations and optimization of screening materials.
Maintain
1. Open the machines everyday periodically.
2. Operated by the specialist.
3. UV weather resistance test chamber and accessories must be deposit in the dry environment.
4. After testing the accessories should be added wiping grease rust, and remove the rust great before test.
5. When the test finished, the power should be closed to avoid any accident.
Certificate



Get the latest price? We'll respond as soon as possible(within 12 hours)