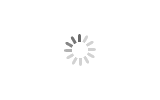 Ash test testing oven
Brand :XIANGLI
Product origin :China
Delivery time :10 days
Supply capacity :1000
Product parameter
Type: 2000
Max temperature: 1000
Inner size: 300*200*120mm
Heating part: resistance wire
Volume: 7L
Max power: 4KW
K type heating time: less than 20 min
Suitable type heating time: less than 60 min
Working voltage: 220V
Application
Ash test testing oven is widely used in various tertiary institutions, industrial and mining enterprises and scientific research units, laboratories and laboratories. It is used to do some elemental analysis, physical measurement, raw materials burning, small work hardening, and annealing, tempering and other heat treatment. Ash test testing oven can be use for sintering, dissolving and analyzing the metal and ceramic.
Maintain
1. Open the machines everyday periodically.
2. Operated by the specialist.
3. Ash test testing oven and accessories must be deposit in the dry environment.
4. After testing the accessories should be added wiping grease rust, and remove the rust great before test.
5. When the test finished, the power should be closed to avoid any accident.
Certificate




Get the latest price? We'll respond as soon as possible(within 12 hours)