>
>
>
Intelligent moisture tester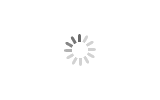 Intelligent moisture tester
Brand :XIANGLI
Product origin :China
Delivery time :10 days
Supply capacity :1000
This instrument is widely applied in industry, agriculture, medicine, scientific research institutions, etc. Test and print data of the samples contained free water , such as tobacco, papermaking, foodstuff, tea, feed, grain, chemical raw materials, pharmaceutical raw materials and textile materials
Product parameter
Weight(g)
Readability
Range
Output data
0-100g
0.01%/0.001g
0.01%-100%
RS232
Heat source
Temps range
Content show
Halogen lamp
50degree-200degree
Water content percent, initial weight, initial temps, final weight, final temps
Scale size
Outline size
Weight
Suggested sample weight
Φ90mm
350×200×260mm
7.5kg

Up to 10g
Application
Intelligent moisture analyzer is widely applied in industry, agriculture, medicine, scientific research institutions, etc. Test and print data of the samples contained free water , such as tobacco, papermaking, foodstuff, tea, feed, grain, chemical raw materials, pharmaceutical raw materials and textile materials.
Product advantage

The LCD monitor, easily operate, the data can be printed and read more intuitively.
Maintain
1. Open the machines everyday periodically.
2. Operated by the specialist.
3. Intelligent moisture analyzer and accessories must be deposit in the dry environment.
4. After testing the accessories should be added wiping grease rust, and remove the rust great before test.
5. When the test finished, the power should be closed to avoid any accident.
Certificate



Get the latest price? We'll respond as soon as possible(within 12 hours)