>
>
>
Coefficien of Friction testing equipments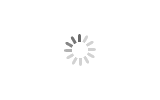 Coefficien of Friction testing equipments
Brand :XIANGLI
Product origin :China
Delivery time :10 days
Supply capacity :1000
Functional purpose
Coefficien of Friction testing equipments is suitable for performing test, compression, bend, shear peel and tear tests of wire plastic, rubber, cable, waterproof, wrapping and textile fibre.
Technical parameters
1. Clear zero automatically: after the control system receive the order, the testing system clear zero automatically.
2. Return automatically: after test, the machine returns to the home position automatically.
3. Test number: may carry out a test 99 samples once.
4. Parameter setting: the shape, size, scale distance of the sample and the testing speed can be setting in the menu.
5. Display: the testing data and the curve displayed on the LCD.
6. Calculate automatically: the machine can calculate the strength,extensibility,yield strength and the modulus of elasticity automatically.
7. Various test function: eight kinds of test function.
8. Print function: coefficien of Friction testing equipments can match the printer to print the result.
9. Display: panel computer.
Technical parameters
Type
XLD-100L
Max load
100N,10(kg)
Diameter of the sample
150(mm)
Travel of the cross beam
Single measure automatically for 1000(mm)
Sensor power value
100N
Resolving capability
1/250000
Sensor accuracy
0.003%F.S./degree
Range of testing speed
0.001-800mm/min
Return speed
0.001-800(mm/min)
Dimension(L×W×H)
450×530×1350(mm)
Weight
80kg
Load measures accuracy

When the load measure is 2% to 100% of the sensor load, the accuracy is ±0.5% of the showed load measure.

When the load measure is smaller than the sensor load for 2%, the accuracy is 1% of the showed load measure.

R..O:±0.5% or±1%
Maintain
1. Open the machines everyday periodically.
2. Operated by the specialist.
3. Coefficien of Friction testing equipments and accessories must be deposit in the dry environment.
4. After testing the accessories should be added wiping grease rust, and remove the rust great before test.
5. When the test finished, the power should be closed to avoid any accident.
Certificate



Get the latest price? We'll respond as soon as possible(within 12 hours)