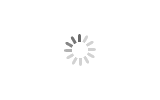 Color test meter
Brand :XIANGLI
Product origin :China
Delivery time :10 days
Supply capacity :1000
Features
Color test meter is developed for remedy the shortage of the CS-200 in the practical use,inprove the measurement accuracy,and increase the function of yellow and white measurement.It is the most valuable color test meter.
Parameters
Type
CS-200

Illumination / light receiving system
8 / d (8 ° illumination / diffuse receiving light), including specular reflection light (SCI)
Display mode
Color values: L * a * b, L * C * h, XYZ, Yxy , RGB


Color difference values: Δ (L * a * b), Δ (L * C * h)

Whiteness value: Ganz whiteness, CIE whiteness, Yellowness value: YI

Measuring diameter
about Ø8mm
Measuring range
L *: 1-100
Measuring condition
CIE10°, CIE, D65
Repeatability
Standard deviation ΔE*ab inner0.08 (Measuring condition:Measure the white calibration plate 80 times)
Store
Standard sample 100 groups, and 100 group testing sample of each Standard sample group.
Measurement time
about 0.5 seconds
Measuring light source
LED
Interface language selection
Chinese, English
Size
77*86*210mm
Maintain
1. Open the machines everyday periodically.
2. Operated by the specialist.
3. Color test meter and accessories must be deposit in the dry environment.
4. After testing the accessories should be added wiping grease rust, and remove the rust great before test.
5. When the test finished, the power should be closed to avoid any accident.
Certificate



Get the latest price? We'll respond as soon as possible(within 12 hours)