>
>
>
Density testing machine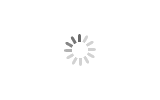 Density testing machine
Brand :XIANGLI
Product origin :China
Delivery time :10 days
Supply capacity :1000
This density machine has high precision, high accuracy.

The function of it is fully adjustable. The current temperature and the actual density data of the current medium water are measured accurately and reliably.
Product parameter
| | |
| --- | --- |
| Model | 200-3M |
| Weight load | 200g |
| Min indication | 0.001g |
| Sample | Solid material |
| Precision | 0.001g/cm3 |
Application
Density testing machine has direct-reading software built, accurate, fast and direct reading measuring various physical state, the proportion of a diverse range of sample values Density testing machine can be use in the electronics, rubber, plastics, wire and cable industry, the auto parts industry, the magnetic oxide core industry, metallurgy industry, electric tool industry, small fan, shoe, umbrella system, the ball with industry, food industry, Cosmetics industry, metal recycling industry, the bicycle industry, the tire industry and etc.
Product advantage
1. Use the water replacement (Suspension) method.
2. Density testing machine can use to measurable solid density.
3. Direct-reading do not need to complete operations manual operation to save man-hours.
4. Density testing machine with the container and the software can be easily measured in the solid samples of any shape.
5. High accuracy, multi-function, easily operation.
6. Suits gauging density ≥1.
7. Can change the temperature compensation coefficient.
8. Configuring RS-232C interface. Has the function of data output or printing, the end of the hook weighing.
Maintain
1. Open the machines everyday periodically.
2. Operated by the specialist.
3. Density testing machine and accessories must be deposit in the dry environment.
4. After testing the accessories should be added wiping grease rust, and remove the rust great before test.
5. When the test finished, the power should be closed to avoid any accident.
Certificate


Get the latest price? We'll respond as soon as possible(within 12 hours)