>
>
>
Drying oven on forced convection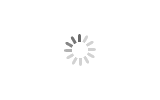 Drying oven on forced convection
Brand :XIANGLI
Product origin :China
Delivery time :10 days
Supply capacity :1000
Product specification
1. Type: DHG-9070A
2. Temperature range :RT+10℃~200℃;
3. The time of temperature rising when Room temp add 200℃:≤30min(no-load)
4. Temperature fluctuation: ±0.5℃(no-load);
5. Temperature uniformity: ±2℃(no-load);
6. Transaired function is included in the chamber.
7. Size of the working room: 300×300×350mm ( L×W×H)
8. AC3Φ 220V 50HZ
Structure and material
1. Material of the inner box: SUS304 made of stainless steel.
2. Material of the outside box: Electrostatic spraying the surface of high-quality cold-rolled plate.
3. Insulation material: glass fiber insulation cotton.
4. 316L stainless steel fin heat pipe electric heater.
5. Drying oven on forced convection installation the hole compartment on the bottom to prevent accumulation of water produce.
Maintain
1. Open the machines everyday periodically.
2. Operated by the specialist.
3. Drying oven on forced convection and accessories must be deposit in the dry environment.
4. After testing the accessories should be added wiping grease rust, and remove the rust great before test.
5. When the test finished, the power should be closed to avoid any accident.
Certificate



Get the latest price? We'll respond as soon as possible(within 12 hours)