>
>
>
Flashlamp resistance testing chamber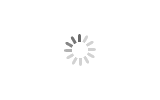 Flashlamp resistance testing chamber
Brand :XIANGLI
Product origin :China
Delivery time :10 days
Supply capacity :1000
Product parameter
1. Models: SN-900
2. Temperature: RT+10degree-70degree
3. Temperature uniformity: ±2degree
4. Humidity: 50~95% R.H
5. Humidity volatility: ±95% R.H
6. Time:0~99 hours continuous rainfall adjustable
7. Periodic rainfall:0~99 hours continuous rainfall adjustable
8. Xenon lamp power: 6kw, ±5-20%,300-400 nanometer wavelength
9. Samples from the planes and lights: 300-375mm
10. Heating power: 2kw
11. Sample F: 1 rpm bell,the360°rotation
12. Sample: 70×150×1mm with standard
13. 3 work size: 950×950×850(mm)
Application
Flashlamp resistance testing chamber with a light, drenched, dewing, temperature, temperature and wind six environmental factors, independent testing can be combined test.
Product advantage
1. Box material:the within shell were all SUS304 stainless steel plate.
2. Cycle: the circulatory system, centrifugal fan and the fan structure of public stream.
3. Kilometers flow duct structure, control system imported from Japan.
A:"Fuji"Digital Controller.
B:"Queensway, Moeller",Programmable Controller.
C:France"L. Schneider".
D:blackboard thermometer implementation of two components:Bimetallic blackboard humidiometer.
E: xenon lamp detection qualified domestic lamp(two sea dawn lamps plant).
F: Record:accumulated at the time credited for protection.
G: Over-temperature protection, water protection offline.
Maintain
1. Open the machines everyday periodically.
2. Operated by the specialist.
3. Flashlamp resistance testing chamber and accessories must be deposit in the dry environment.
4. After testing the accessories should be added wiping grease rust, and remove the rust great before test.
5. When the test finished, the power should be closed to avoid any accident.
Certificate


Get the latest price? We'll respond as soon as possible(within 12 hours)