>
>
>
Lab film blowing equipments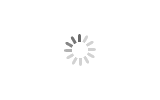 Lab film blowing equipments
Brand :XIANGLI
Product origin :China
Delivery time :10 days
Supply capacity :1000
Adaption of the machine
1. Higher vocational schools teaching special.
2. Colleges and universities polymer laboratory research of new materials, polymer materials modified.
3. The manufacturers of plastic additives, test its performance experiment.
4. The manufactures of Color Masterbatch, test the dichroism of the products and plasticizing experiments.
5. The sales company of Color Masterbatch,make the sample for its customers.
6. The large factory of Blown film, professional sample making.
7. Functional masterbatch production enterprises, test their products with functional masterbatch performance test (for example: the conductive masterbatch).
Function
1. Through the way of blown film, test "dichroism" and "plasticizing" of the masterbatch blown film.
2. The modified test of the blown film.
Parametes
Type: FYC-28(mitation Taiwan's parameters)
Main motor power: 2.2 kw
Traction motor power: 0.75 kw
The host inverter: 2.2kw
Traction motor power: 0.75kw
Heating power:5kw
Screw diameter:25or28
Sscrew length scale:1:30 or1:34
Die size:30-50mm
Machine size:1800×600×1800mm
Vane size:420mm (with wheel,move freely)
Manufacturing parameter
Minimum thickness of the blown film: 0.01mm
Maximum width of the blown film: HDPE: 200mm
LDPE: 180mm
LLDPE: 180mm
The machine applies material: HDP, LDPE, LLDPE, Blown film grade PP, Masterbatch, filler masterbatch, plastic additives, functional masterbatch.
Certificate



Get the latest price? We'll respond as soon as possible(within 12 hours)