>
>
>
Push pull force gauge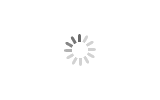 Push pull force gauge
Brand :XIANGLI
Product origin :China
Delivery time :10 days
Supply capacity :1000
Product parameter
1. LED double figures with backlit display.
2. USB data interface, support hot-plug.
3. Set the max and min deviation, and free to select the alarm mode within limits and external limit.
4. The screen can be 180°flipped.
5. Three kind of units N、kgf、lbf can be free conversion, and also can bespoke other units such as gf、tonf、KN etc.
6. Push pull force gauge with peak keeping function, the peak automatically discharge and time discharge can be set freely.
7. Push pull force gauge can permanently store 10 groups test reports and automatically calculate our the peak, valley, average and etc in the test report.
8. The power-saving functions shutdown automatically while no operation and automatically backlight.
9. Use the specified software on the PC can store, deliver, review and print the test curve data.
10. And push pull force gauge can combine with all kind of racks to achieve many kind of test.
Application
Push pull force gauge applicable to all kind of finished products, semi-finished products, and the test such as push-pull test of the materials, insertion extract force test, destructive test. And it can combine with all kind of racks and the jigs into a small testing machine for different purposes.
Product advantage
Figure explicit push pull force gauge is a type of economical push pull force. Small size, high accuracy and effective cost are its characteristic.
Maintain
1. Open the machines everyday periodically.
2. Operated by the specialist.
3. Push pull force gauge and accessories must be deposit in the dry environment.
4. After testing the accessories should be added wiping grease rust, and remove the rust great before test.
5. When the test finished, the power should be closed to avoid any accident.
Certificate




Get the latest price? We'll respond as soon as possible(within 12 hours)