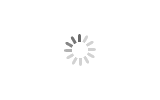 Rope tightener
Brand :XIANGLI
Product origin :China
Delivery time :10 days
Supply capacity :1000
Product parameter
1. Max load: 5000N
2. Tighten space: 300mm
3. Micro-adjust space: 20mm
4. Jaw size: 13mm
5. Accuracy: ±3%
Feature
Practical convenience, compared with other rope-tightener, it lighter weight and easier to carry. Rope tightener uses precision sensors, and high-resolution force meter, so that measurement accuracy is better than other similar instruments. Rope tightener applies to the railway, electricity grid and other overhead line wiring tension detection.
Maintain
1. Open the machines everyday periodically.
2. Operated by the specialist.
3. Rope tightener and accessories must be deposit in the dry environment.
4. After testing the accessories should be added wiping grease rust, and remove the rust great before test.
5. When the test finished, the power should be closed to avoid any accident.
Certificate



Get the latest price? We'll respond as soon as possible(within 12 hours)