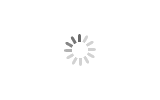 Thickness tester
Brand :XIANGLI
Product origin :China
Delivery time :10 days
Supply capacity :1000
Advantage
1. Mechanical contacting testing method and will not restrained by materials.
2. Worldwide first class sensor, resolution reaches 0.1 micron.
3. Stable moving elements assure smoothly testing, high accuracy and repeatability.
4. Contact area, pressure and speeds comply with relating standards strictly.
5. Non-standard test can be perform easily.
6. Two modes of Auto and Manual are available.
7. Thickness tester with auto sampling feeding system is available.
Features
1. Host and receiving probe adopt fission style to decrease contact surface of receiving probe and floor.
2. Intelligent read result and automatic lock and real-time display thickness value reduce the human error and labor intensity.
3. Emission probe and receiving probe is wireless communication mode. No need to contact any wire.
4. Nondestructive testing of double surfaces. Floor does not need any treatment. No need coupling agent.
5. High test speed. Average 3 minutes could test 3-5 test points.
6. High test precision. Thickness tester provides data to guide to aim at the probe.
7. Thickness display directly. No need analysis conversion. The results can be stored and printed.
Certificate



Get the latest price? We'll respond as soon as possible(within 12 hours)