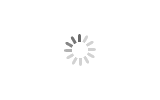 Torque testers
Brand :XIANGLI
Product origin :China
Delivery time :10 days
Supply capacity :1000
Product specification
Torque testers applicable to many kinds torsional test and test for adjusting the torsional destroy parts. Mainly use for all kind of electric, pneumatic torque approved, torque screwdriver, screwdriver, torque wrench and a variety of tighten force instruments and products. Torque testers widely use in electrical manufacturing, machinery manufacturing, automotive light industry and professional research and testing industry.
Feature
1. LED double figures with backlit display.
2. USB data interface, support hot-plug.
3. Set the max and min deviation, and free to select the alarm mode within limits and external limit.
4. Three kind of units N、kgf、lbf can be free conversion, and also can automatic identify twist direction.
5. With peak keeping function, the peak automatically discharge and time discharge can be set freely.
6. Torque testers can permanently store 10 groups test reports and automatically calculate out the peak, valley, average and etc in the test report.
7. The power-saving functions shutdown automatically whiles no operation and automatically backlight.
8. Torque testers use the specified software on the PC can store, deliver, review and print the test curve data.
Maintain
1. Open the machines everyday periodically.
2. Operated by the specialist.
3. Torque testers and accessories must be deposit in the dry environment.
4. After testing the accessories should be added wiping grease rust, and remove the rust great before test.
5. When the test finished, the power should be closed to avoid any accident.
Certificate



Get the latest price? We'll respond as soon as possible(within 12 hours)