>
>
>
Touch control printed melt flow rate instrument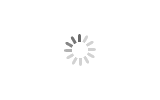 Touch control printed melt flow rate instrument
Brand :XIANGLI
Product origin :China
Delivery time :10 days
Supply capacity :1000
Application
Touch control printed melt flow rate instrument is used to measure the fluidity of thermoplastic polymers at high temperature, such as polyethylene, polypropylene, polyoxymethylene, ABS resin, polycarbonate, nylon and other polymers. It can accord with the GB/T 3682 and ISO 1133.
Product advantage
1. It uses touch screen operating platform, LCD display in Chinese and English, simple operation, easy to use
2. Touch control printed melt flow rate instrument includes manual control, time control, automatic cutting into one machine.
3. The instrument uses industrial PLC programmable controller.
4. Automatic weighing function, automatic weighing, no need to be equipped with electronic balance.
5. Automatic calculating test results, and export test reports
6. USB interface, the test results and reports can be exported to the USB.
Product parameter
Temperature range: room temperature -400 ℃
Temperature control accuracy: ± 0.5
Timing accuracy: 0.1S
Load: 8 degree weight, total weight 21.6kg
Cutting method: manual, time control, automatic
Barrel diameter: 9.550mm + 0.025mm
Barrel length: 160mm
Mouth mold: material for tungsten carbide, long: 8.000mm + 0.025mm diameter: 2.095mm + 0.005mm
Power supply: AC220V, 50Hz 0.45KW
Maintain

1. Open the machines everyday periodically.
2. Operated by the specialist.
3. Touch control printed melt flow rate instrument and accessories must be deposit in the dry environment.
4. After testing the accessories should be added wiping grease rust, and remove the rust great before test.
5. When the test finished, the power should be closed to avoid any accident.
Certificate



Get the latest price? We'll respond as soon as possible(within 12 hours)