XNR-400 melt flow rate instrument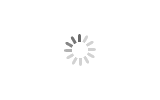 XNR-400 melt flow rate instrument
Brand :XIANGLI
Product origin :China
Delivery time :10 days
Supply capacity :1000
Product parameter
Measurement range:0.1-400.00g/10min(MFR)
Temperature range: 400degree
Temperature-control accuracy:±0.2
load:0.325kg-21.6kg combination wantonly.
Cutting material: Automatic and manual
Mouth mould: Material of tungsten carbide,2.095kg
Power:0.45KW
Power:AC220V,50Hz
Application
XNR-400 melt flow rate instrument adopts molding unit control, touch-key operating table, quality testing, let manual, they cut, intelligent, and high automation degree. XNR-400 melt flow rate instrument are wide application range, high speed and precision, stable and reliable performance.
Product advantage
XNR-400 melt flow rate instrument accord with the national standards GB/T3682-2000, ISO1133-1997,ASTM 1238-04C (2004 version).
Maintain
1. Open the machines everyday periodically.
2. Operated by the specialist.
3. XNR-400 melt flow rate instrument and accessories must be deposit in the dry environment.
4. After testing the accessories should be added wiping grease rust, and remove the rust great before test.
5. When the test finished, the power should be closed to avoid any accident.
Certificate



Please feel free to give your inquiry in the form below. We will reply you in 24 hours.